Free USVI Public Wi-Fi Hot Spots
HOT SPOT FEVER OFFICIAL RULES – View hot spots below

[ Download Rules ]
REMINDER: SET ACCOUNT & POST TO PUBLIC!
THE PRIZE – One (1) Amazon – Fire – 7″ – Tablet – 8GB 7th Generation, 2017 Release each on St. Croix, St. John and St. Thomas/Water Island, United States Virgin Islands, for a total of three (3) total tablets to be given away.
WHO MAY ENTER – This contest is open to U.S. Virgin Islands residents 13 and over. Proof of identity, age and residency will be verified before prizes will be awarded; parent or guardian must authorize winners under 18. Employees and agents of viNGN and their immediate family members may not enter.
DURATION – The contest will begin Monday, March 19, 2018 and end on Sunday, April 15, 2018 at 11:59pm AST. Winners will be announced Tuesday, April 17, 2018 as verified.
HOW TO ENTER – All steps are REQUIRED to qualify: Visit any viNGN free Wi-Fi hot spot and tap #viNGN_FreeWiFi; screenshot the login page (no password required); if cropping, the SYSTEM TIME must be displayed. Post the screenshot on Facebook, Instagram or Twitter and follow @viNextGen.
---
IMPORTANT: List the location of the hot spot WITH the hashtag #viNGN_FreeWiFi. The account and post must be set to PUBLIC so that it will be found.
HOW WINNERS ARE CHOSEN – Winners (one on each island of St. Croix, St. John and St. Thomas/Water Island) will be selected at random from all eligible online entries. Should a winner be disqualified, another random pick will be made for the affected island; if no other qualified winners exist for that island viNGN will award any remaining tablet(s) via random pick at its own discretion. You may visit multiple hot spots, but submit only one entry per hot spot. Each contestant may win only ONE prize.
TECHNICAL – Wi-Fi speeds can be affected by number of connected devices, simultaneous downloads, distance and compatibility. When accessing social media accounts while not on Wi-Fi, data charges may apply and are the sole responsibility of the contestant. viNGN is not responsible for device malfunctions or force majeure.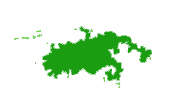 Loredon Boynes Sr. Dock
Location: Loredon Boynes Sr. Ferry Dock
Network ID: #viNGN_FreeWiFi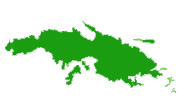 Blyden Marine Terminal
Location: Edward Wilmoth Blyden IV Marine Facility 
Network ID: #viNGN_FreeWiFi
Emancipation Garden
Location: Emancipation Garden
Network ID: #viNGN_FreeWiFi
Roosevelt Park
Location: Roosevelt Park
Network ID: #viNGN_FreeWiFi
Seaborne Airlines
Location: Seaborne Airlines 
Network ID: #viNGN_FreeWiFi
Virgin's Haven
Location: Havensight Mall in the vicinity of Virgin's Haven
Network ID: viNGN_FreeWIFI
Tap & Still/Beni Iguana's/Brix
Location: Port of $ale Mall, vicinity of Tap & Still/Beni Iguana's/Brix
Network ID: viNGN_FreeWifi
Fredericks Marine Terminal
Location: Urman Victor Fredericks Marine Terminal
Network ID: #viNGN_FreeWiFi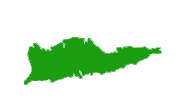 Seaborne Airlines
Location: Seaborne Airlines Terminal
Network ID: #viNGN_FreeWiFi
Williams Public Library
Location: Outside the Florence Williams Public Library
Network ID: #viNGN_FreeWiFi
ISP: Alliance Data/Smartnet
THANKS TO: DPNR, Div. of Libraries, Archives & Museums
Ann E. Abramson Pier
Location: Ann E. Abramson Pier
Network ID: #viNGN_FreeWiFi
Cummings Pk/Fairgrounds
Location: Vicinity of Midre Cummings Park/Festival Fairgrounds
Network ID: #viNGN_FreeWiFi
Frederiksted Health Clinic
Location: Frederiksted Health Clinic
Network ID: #viNGN_FreeWiFi
Grove Place Fire Station
Location: Grove Place Fire Station
Network ID: #viNGN_FreeWiFi
Sunny Isle
Location: Sunny Isle Shopping Center
Network ID: #viNGN_FreeWiFi