Free USVI Public Wi-Fi Hot Spots
Below is a listing of currently available free Wi-Fi hot spots including locations and network IDs if applicable.
Thanks to all of our partners for helping us to connect you to the world!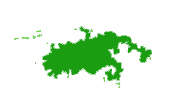 BMV/Tennis Court Parking Lot
Cruz Bay, St. John Businesses
NOTE: viNGN has been able to provide a temporary free service to St. John partners Love City Strong, LoveIT.vi, First Phase Datacomm and Computer Express. On just this 1 gigabit port, the signal is so robust that we were not only able to provide the public with the free Wi-Fi hot spots, but were further able to provide communications support with connectivity, to:
• The Boulon Center
• The National Park Service
• The St. John Marketplace
• Chelsea Drug Store
• Cruz Bay Family Practice
• St. John Hardware
• Connections of St. John
• Cruz Bay Boutique Hotel
• Grand Bay Condominiums
Partners: Love City Strong, LoveIT.vi, First Phase Datacomm, Computer Express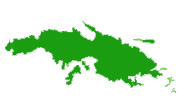 Virgin's Haven
Location: LHavensite Mall in the vicinity of Virgin's Haven
Network ID: viNGN_FreeWIFI
Tap & Still/Beni Iguana's/Brix
Location: Port of $ale Mall, vicinity of Tap & Still/Beni Iguana's/Brix
Network ID: viNGN_FreeWifi
VIPA Temporary Parking Lot
Location: Near the temporary Port Authority parking lot adjacent to the Eudora Kean Gymnasium 
Network ID: ADM-viNGN-free
Partner: ADM Wireless
Lockhart School
Location: Lockhart School Emergency Shelter 
Network ID: SURGE_FREE_WIFI_Powered_by_VINGN
Partner: Surge Broadband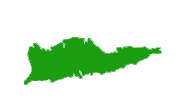 Caravelle
Location: Caravelle and Boardwalk areas
Network ID: VINGN_FreeWiFi
Williams Public Library
Location: Outside the Florence Williams Public Library
Network ID: VINGN_FreeWiFi
ISP: Alliance Data/Smartnet
THANKS TO: DPNR, Div. of Libraries, Archives & Museums
Ann E. Abramson Pier
Location: Ann E. Abramson Pier
Network ID: viNGN_FreeWiFi
Cummings Pk/Fairgrounds
Location: Vicinity of Midre Cummings Park/Festival Fairgrounds
Network ID: viNGN_FreeWiFi
Grove Place Fire Station
TEMPORARILY OFFLINE DUE TO FIBER CUT
We are working to restore service and apologize for any inconvenience!
Location: Grove Place Fire Station
Network ID: viNGN_FreeWiFi